Microsoft's Low-Code Platforms
In 2003, Microsoft launched Microsoft Dynamics CRM, which was a server-based, offline customer relationship management system that happened to be very flexible.  Over 20 years, it gradually evolved into what is now called the "Power Platform."
NOTE: If you are confused about "Dynamics 365 F&O", "Business Central", "Supply Chain", etc. , please see the table below. 
From CRM to Dynamics 365
When Microsoft first launched their customer relationship management software in 2003, it was initially a flop. The interface was klunky, it was not yet cloud-based, and they were entering a market that was mainly  dominated by server-based software like Siebel or small desktop-based applications like ACT and Goldmine. But the one thing that stood out with the product was that it was extremely flexible. Without much code, power users could modify forms and views and create custom tables.
With the release of version 4.0, organizations that installed the software in their offices could expose their CRM deployment to a web browser remotely, which allowed Microsoft Partners to "host" the software. This quickly led to Microsoft's release of "Microsoft Dynamics CRM Online", which was an attempt to chip away at Salesforce, the company that released the first popular CRM software available online.
All along the way, organizations deployed customized versions of Microsoft Dynamics, to the point at which Microsoft promoted the concept of "xRM", which meant "anything relationship management."  Our favorite example of this was when the David Geffen School of Medicine reached out to ask for help with a system using Microsoft Dynamics to track not humans … but mice.
Microsoft Dynamics 365
As of 2023, the platform known as "Microsoft Dynamics 365" is broadly separated into two classes of software, with applications under those classes.
Customer Engagement (CRM)

Sales
Service
Field Service
Project Operations

Enterprise Resource Planning (ERP)
Blackfin Cloud Services specializes in Customer Engagement and the related applications. We can provide referrals if you are interested in deploying an ERP system.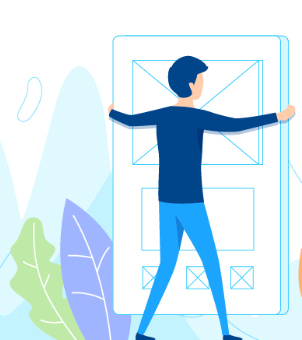 2018: Power Platform Released
 Seven years after releasing Microsoft CRM Online, the "Power Platform" was announced by the new CEO of Microsoft, who had a vision to expand on the inherent flexibility of Dynamics 365. The platform is a suite of low-code tools to allow the creation of modern business applications quickly.  The initial release consisted of "Power Apps." The idea was to provide a much slimmed-down version Microsoft Dynamics, with just a few simple tables, like "Accounts" and "Contacts", plus Activities – like Tasks, Phone Calls, Appointments and Emails. Since the system was every bit as flexible as Dynamics, it meant that "citizen coders" could build the apps they need to run their business – or their part of the business.
The  Power Platform has now grown beyond Power Apps. The full suite consists of:
Power Apps – low-code platform for building modern line-of-business applications for virtually any purpose.
Power Automate – a low-code platform to support the automation of tasks and business processes, although it is also often used to integrate external, third-party applications with Dynamics, Power Apps, and Sharepoint, among other systems.
Power BI – a reporting tool to allow the presentation of reports from various data sources.
Power Pages – the ability to quickly create "Portals", which support external users authenticating to see data that is related to them.  Common applications of Power Pages are Customer Service Portals, Partner Portals, and Community Portals. With a Power Pages portal, the data that is stored in the "Dataverse" and accessed through a Power App internally, can be accessed managed by external users as well.
 Making Sense of "Microsoft Dynamics 365" Products
It is completely understandable that many people are confused by precisely what "Microsoft Dynamics 365" is, since it has grown into a very large set of business applications. The most important and fundamental thing to understand is that is NOT one monolithic system that shares the same database.
In an attempt to simplify the platform, we can break down the myriad applications into two main concepts:
Customer Engagement – which is supported by the "DataVerse*"

"ERP" Applications – which are NOT supported by the "DataVerse"
This is important because the deployment, support, and customization of these applications is significantly different depending on whether they are supported by the DataVerse or not. The table below is designed to help with this. This is not a complete list, but it does cover most of the common business applications.
*The "DataVerse", as of October 2023, is a common database that provides the underlying data layer for a variety of Microsoft Business Applications, as well as the Power Platform.  This is important to understand because using Power Apps, it's relatively simple to build multiple applications on top of the your deployment of the DataVerse if you subscribe to any of the products that support it listed below.
| | | | |
| --- | --- | --- | --- |
| Product Name | Typical Use | Dataverse? | Supported by Blackfin Cloud Services? |
| Dynamics 365 Sales | Sales | Yes | Yes |
| Dynamics 365 Service | Customer Service | Yes | Yes |
| Power Apps | Just about any use case is possible | Yes | Yes |
| Power Pages (formerly 'Power Apps Portals') | An authenticated Portal for external users – DataVerse as back-end. | Yes | Yes |
| Dynamics 365 Customer insights (formerly 'Marketing') | Modern Marketing | Yes / mostly** | Yes |
| Dynamics 365 Project Operations | Scheduling, Assets | Yes | Yes |
| Dynamics 365 Field Service | Scheduling, Service Routes, Service Teams | Yes | Yes |
| Dynamics 365 On-Premises (8.x, 9.x)*** | In-House hosted on server(s) | No | Yes |
| Business Central | SMB Accounting, Finance, Manufacturing | No | No |
| Dynamics 365 Finance | Enterprise Accounting | No | No |
| Dynamics 365 Supply Chain | Supply Chain Management | No | No |
| Dynamics 365 Intelligent Order Management | Retail | No | No |
| | | ** Marketing Analytics are not in the Dataverse, but in a separate database hosted in Azure. | |
| *** There are still plenty of on-premise deployments out there and fewer and fewer consultants supporting them. We are experts with this type of deployment, and will always support it as best we can. | | | |